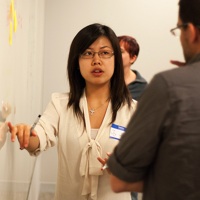 Join web and mobile experts on Sat., Dec. 8th  in an all day Holiday Hackathon for Social Good at iNDELIBLE (535 8th Ave ). Hackathons are events when programmers and designers meet to work collaboratively to build programs and applications.
The day will begin with short presentations by educators and non-profit organizations, followed by informational sessions on building sites and web applications to help benefit non-profit organizations:
NY Cares:
New York Cares is the city's largest volunteer organization, running volunteer programs for 1,300 non-profits, city agencies, and public schools. Today's volunteers share the founders' vision that they all have a role to play in making the city a better place.
desigNYC:
desigNYC is a platform that connects civic-minded designers with extraordinary non-profits serving the public good. Their focus is local. Their approach is multidisciplinary. Their process is participatory, and community-centric.
ExposureCamp:
Exposure Camp is a series of workshops and week-long intensive camps to expose teens to becoming content creators and introduce them to careers in the field of digital technology.
Prom King:
An organization that helps 12-22 year old adolescents and men who lack the disposable income with dress clothes for interviews, awards nights, the prom or special events.
If you have a great coding and design mindset, put your talents to the task and help create tools to solve local community needs.