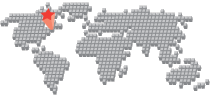 Hudson Hotel/Good Units
356 West 58th Street
New York, NY 10019

A day of workshops followed by two days of sessions, panels and keynotes - with networking parties and industry meetups each night.
Sponsors
An All-Star Lineup of Awesome Speakers
WebVisions takes the show to NYC for workshops and sessions by leading web, mobile, UX, DIY and strategy experts plus the premiere of season two of IFC's "Portlandia" series.
Special Deals from Adobe and Extensis
It's your last chance to take advantage of two great deals from our Extensis and Adobe...save 40% on a conference pass, get a free workshop and more!
Extensis is offering a 40% saving on conference passes to WebVisions NYC, a free pass to Thomas Phinney's "Web Typography Best Practices" workshop ($250 value) and a 60-day unlimited WebINK account when registering by January 15.
» Register at Eventbrite
Adobe customers can save 40% on conference passes to WebVisions NYC, receive a free Workshop pass ($250 value) to Kevin Hoyt's "Web Standards Playground" and are entered to win an Adobe Creative Suite Web Premium if registered by January 15.
» Register at Eventbrite
Top 5 Reasons to Attend
Sure, conferences are great fun and offer a chance to hobnob with fellow professionals, but sometimes your boss needs a little more than a simple reassurance that the event will offer real value for the money. Fear not, here are 5 good reasons for your boss to happily sign off on sending you to the show:
Explore the future of web and mobile design, UX, digital media and technology from an all-star lineup of visionary speakers.
Take in-depth workshops that dig into subjects like HTML5 and CSS3, interface design, user research and game development.
Network and meet people from around the globe - potential partners, clients, business associates and mentors.
Show off your company as a strategic thinker and leader in digital media, mobile and interactive.
Share the WebVisions experience and help guide the future of your organization.
More Lists: Four Fun and Free Happenings
Light on dough but still want to experience some of the show? Here are four fun and free events that are taking place during WebVisions:
Many designers and developers dream of quitting their day job to build a product or start a new business, but doing so requires more than inspiration and innovation, it takes staying power, an understanding of business principles and the ability to stake out a space in what may be a crowded market.
In their session on "Design + Entrepreneurship", Khoi Vinh and Alice Twemlow will discuss the challenges that designers face to make the transition to entrepreneurs, lessons learned from app development, why it's important to have a distinctive voice, and how user experience affects a product's success in its social communities of use. Khoi will draw from his experience in creating Mixel, an iPad app for creating digital collages that are insanely simple to make and to share.
Khoi Vinh is a blogger at Subtraction.com, former design director at NYTimes.com and founder of Lascaux Co., a company that combines the transformative power of social networks and multi-touch tablets to let people from all walks of life make art–and have fun doing it–in a wholly new way.
Alice Twemlow is chair and co-founder of the Design Criticism MFA program at the School of Visual Arts and writes about design for publications including Eye, Design & Culture and the New York Times Magazine. She is the author of What is Graphic Design For? (Rotovision) and of essays for books such as The Barnbrook Bible and 60 Innovators: Shaping Our Creative Futures (Thames and Hudson), and the catalogue for "Graphic Design Worlds" at La Triennale Design Museum.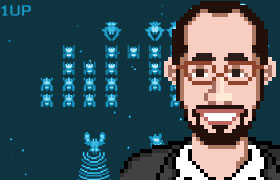 Build HTML5 games with Jesse Freeman
Sign up for a pair of half day workshops at WebVisions NYC. Held at the Hudson Hotel on Wed., Jan. 18th, the workshops explore web and mobile design, UX, research, game development and the ever popular duo of HTML5 and CSS3. Space is limited!
Morning Workshops
"Adaptive Web Design" - Aaron Gustafson
"Building HTML5 Games" - Jesse Freeman
"The Future of Web Design Isn't Just the Web" - Samantha Starmer
Afternoon Workshops
"How to Use Scifi to Create Better Interfaces" - Nathan Shedroff
"Zombie Apocalypse of Devices Preparedness 101" - Jason Grigsby
"HTML5 + CSS3 = Your Web Design Future" - Jason Cranford Teague
Live type is revolutionizing web design. No longer do designers and developers need to choose from a limited set of six typefaces - with WebINK, overcoming the obstacles of default fonts is a thing of the past.
As a fun way to celebrate the new era of web typography, WebINK will set up the Mt. Default photo backdrop at WebVisions NYC on Jan. 20th - take your picture in mountain climbing gear and post it on Twitter with the text "I scaled Mt. Default!" and include the hashtag #WebINKphoto.
David Stump (pictured at right with a friend) had the winning photo in Atlanta. WebVisions NYC attendees who post their awesome and hilarious photos will be entered to win an iPad.
Do you feel a yodel coming on?
You're Not Hitchhiking Anymore, You're Riding
There's a new private car service in town, and it's called GroundLink. GroundLink isn't your typical car service - you can use a mobile app that allows you to instantly track and reserve nearby luxury vehicles, and they're offering a $30 credit on trips around the city or to NYC airports. Neato.
To download the app, available on iPhone and Android, visit: http://www.groundlink.com/app. Be sure to use Invite Code WVNYC30 in the first set-up screen in the app to get your credit, and Ride Now!
UPCOMING EVENTS
Jan. 19, 2012 from 8:30am-5:30pm
Hudson Hotel's Gallery B Meeting Room (356 West 58th Street)
Cost: Free
Join web and mobile experts in a free all day Hackathon for Social Good. Hackathons are events when programmers and designers meet to work collaboratively to build programs and applications. If you have a great coding and design mindset, put your talents to the task and help create tools to solve local community needs.
RSVP today at http://wvnyc-hackathon.eventbrite.com/
Jan. 20, 2012 from 8:30am-5:00pm
Hudson Hotel's Gallery B Meeting Room (356 West 58th Street)
Cost: Free
The Business Innovation and Education Lab is a free, all day event connected to the WebVisions conference that features a series of lightning presentations from startups with innovative ideas for digital, interactive and mobile apps, commerce and services. During breaks, speakers and attendees can connect and discuss opportunities to do business, create partnerships and develop new markets for goods and services.
The afternoon will feature a roundtable discussion on the future of education and training for the digital economy with educators and leaders from Parsons, School of Visual Arts and NYU's ITP.
May 16-18, 2012
Oregon Convention Center
It's our 12th big year in Portland, and we're celebrating with a fabulous lineup of experts in web and mobile design, technology, user experience, DIY, strategy and more! Registration is now open...and the Early Bird rates are great.
Find out more at http://www.webvisionsevent.com/portland/
Association Partners
Members of the following groups can receive discounted admission to WebVisions. Contact Jennifer or Brad at 503-230-2058 to inquire about groups that are not listed below: